Rescue Diver Course @ Dive Key West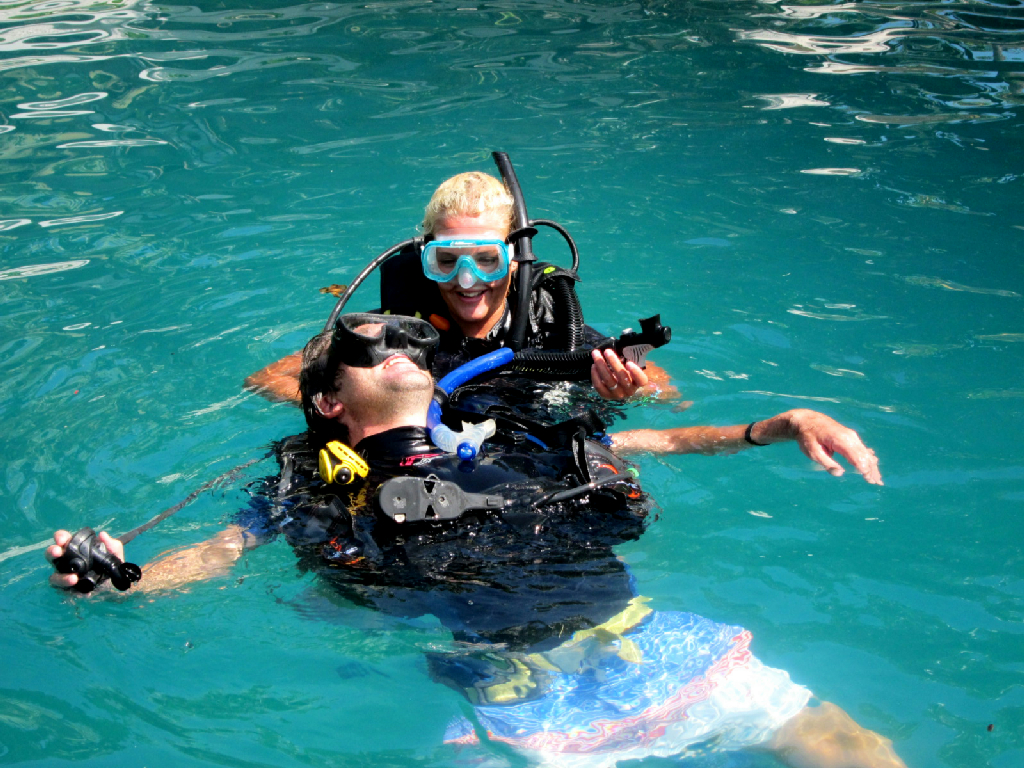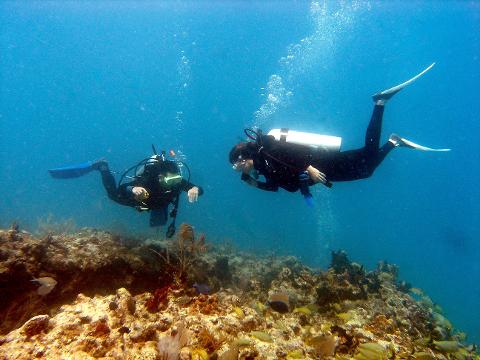 Duration: 3 Days (approx.)
Location: Key West, FL
Product code: PCKEW4
Rescue Diver Course
Scuba divers describe the Rescue Diver Course as the most challenging, yet most rewarding course they've ever taken. Why? Because you learn to prevent and manage problems in the water, and become more confident in your skills as a diver, knowing that you can help others if needed. During the course, you learn to become a better buddy by practicing problem solving skills until they become second nature. Plus, the course is just fun – it's serious, but still allows for lots of laughter in between the focused learning.
Prerequisites
2 years old or older with Navigation Specialty Course
Advanced Open Water Diver
Emergency First Response Primary & Secondary Care (CPR & First Aid) within the past 24 months.
Medical Statement
What will you learn?
The Rescue Diver course prepares you to deal with dive emergencies, minor and major, using a variety of techniques. Through knowledge development and rescue exercises, you learn what to look for and how to respond. During rescue scenarios, you put into practice your knowledge and skills. Topics include:
Self rescue
Recognizing and managing stress in other divers
Emergency management and equipment
Rescuing panicked divers
Rescuing unresponsive divers
Two Options: E-learning & On-site Classroom
E-Learning
E-learning is great, you begin your dive education at your convenience, anywhere you have Internet connection. If you have a busy schedule or just prefer the convenience of online study, eLearning is a great choice. Your course work will be taught online with proven professional materials and interactive instruction. The online portion will take approximately 12-15 hours to complete. Once you complete it, it is off to the beautiful Florida Keys and to Captain Hook's to do you In-Water Training.

With the information you already provided upon booking this course, a Capt. Hook's dive professionals takes care of everything to get you started. We sign you up for the course and call you to go over any questions you may have. There is no faster way to get started. Start today!

E-Learning Schedule
Day 1 Morning: Academics and Paperwork
Day 1 Afternoon: Pool Session for more skills training
Day 2 Morning: Ocean Dive Trip & Rescue Dives 1 & 2
Day 2 Afternoon: Ocean Dive Trip and Checkout Dives 3 & 4 for certification
On-Site Classroom
On-site classroom training is the more traditional method of training. It starts with in-person instruction with videos, quizzes and tests and then proceeds to follow the same path as the E-learning.
On-site Classroom Schedule

Day 1: Academics and Paperwork
Day 2 Morning: Pool Session for skills training
Day 2 Afternoon: Ocean Dive Trip & Rescue Dives 1 & 2
Day 3 Morning: Pool Session for more skills training
Day 3 Afternoon: Ocean Dive Trip & Rescue Dives 3 & 4 for certification
What scuba gear will you use?
You'll use your basic scuba equipment and will need a pocket mask to practice in-water resuscitation. During exercises, you'll work with an oxygen unit, floats, marker buoys and perhaps CPR mannequins. Your Instructor will explain the equipment that you need and may suggest additional gear, such as your own first aid kit, which will be useful throughout your diving career.
Capt. Hook's provides tanks and air for all of your dive sessions.. Registration and permanent Certification Card is included.
Capt. Hook's works with 5 dive agencies. PADI, NAUI, SSI, SDI and PSS. We will try to best select the instructor and agency that will fit your needs.
What to Bring (Recommended)
"Reef-Safe" Sunscreen
Towel
Waterproof Camera
Comfortable Shoes for Boat
Bottled Water and Snacks
Let's Get Started!
1. Go to the Booking Calendar and select the first day that you would like to start your training. Be certain to select the quantity of participants for the course. Complete the booking and fill out all of the information requested. You will receive an email confirmation from Capt. Hook's of your booking and will get a call from one of our instructors to set up everything you need to start your training.
2. Give us a call at 305-296-3823 to answer any questions about the Open Water Diver course. Have fun and ask our dive professionals about your student savings on equipment and additional dives while you are on vacation!