Full Face Mask (FFM) Certification @ Key West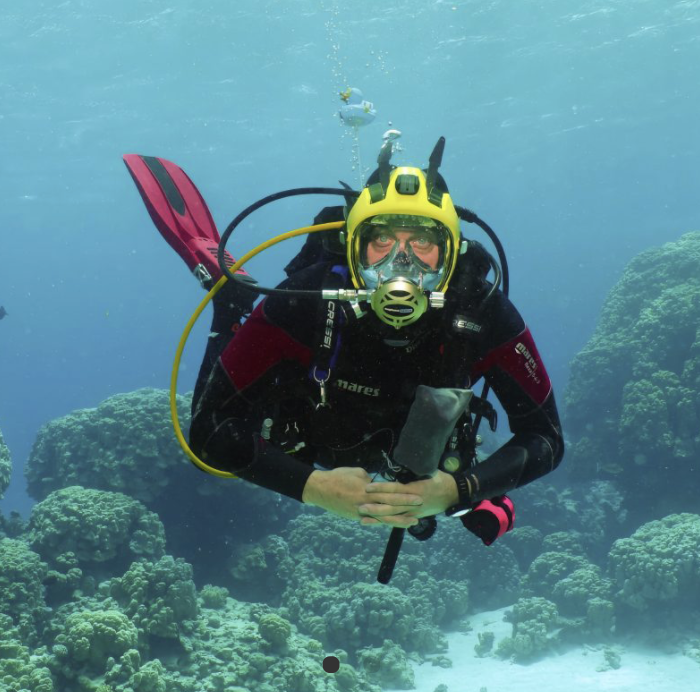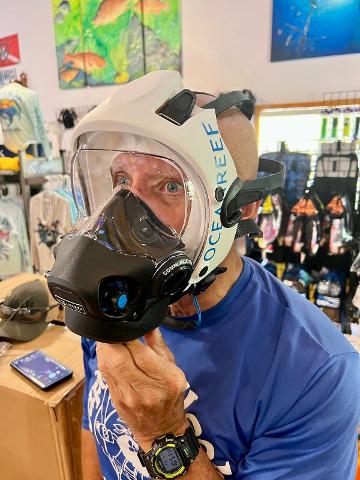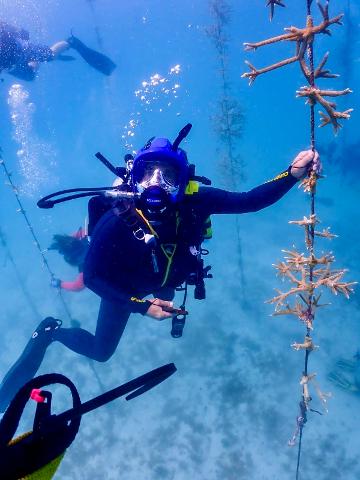 Duration: 3 Days (approx.)
Location: Marathon, FL
Product code: P2TR59
Full Face Mask Certification @ Big Pine Key
Join the latest trend in scuba diving, Full Face Mask (FFM) Diving. This trends is taking hold because of the many advantages of the FFM. Here are some of them:
FFM does not fog - you never needs defog.
FFM does not leak - positive pressure keeps water out.
You are natural breathing and you can breathe through nose
You have 180-degree field of vision and better overall vision throughout your dive.
You don't have to bite down on a mouthpiece resulting in reduced jaw fatigue.
Your face remains warm in cooler or cold water.
It eliminates concerns of having water on the face
You can wear corrective eye wear inside the mask
Masks have communication systems that can be used to communicate with your dive buddy or the dive boat. This can eliminate confusion and provide increased safety.
As you can see by the advantages, this is why FFM has become so popular.
Requirements
You must be15 years old or older
You must be Open Water Diver certified and present your certification card.
A medical history form must be completed by all divers prior to participating in this activity.
You are responsible to make sure you are medically qualified to participate.
Time to Get Started with Booking
Go to the Booking Calendar and select the first day that you would like to attend the FFM Certification Course.
Be certain to select the quantity of participants that are taking the course.
Complete the booking and fill out all of the information requested.
You will receive an email confirmation from Capt. Hook's and a phone call from our instructor to discuss further details about the about your FFM course here at Capt. Hook's.
Of course, you can always call us at 305-296-3823 and book that way as well.
Capt. Hook's Cancelation Policy
We understand your travel plans may change. With that in mind, Capt. Hook's has a very simple cancellation policy: As long as you cancel outside of 24 hours there is NO charge. However, if you cancel within 24 hours or NO-SHOW the day of your class/course or trip we will be charging the full amount of the dives or 50% of the course/class. Thank you!
Booking Confirmation Info
Bring your email confirmation with you on the day of your activity, if you have booked in advance.