PADI ReActivate Course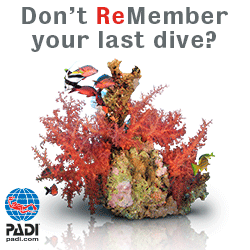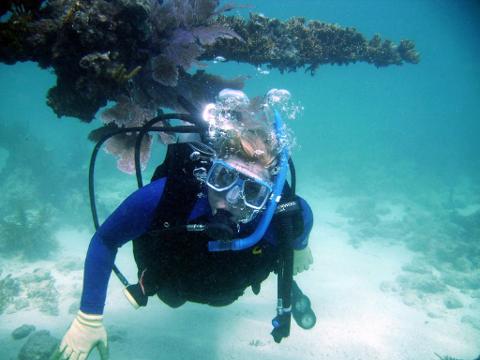 Duration: 3 Days (approx.)
Location: Marathon, FL
Product code: PVHUC1
PADI ReActivate Program

Whether you want a few reminders or need to go over the basics, ReActivate is personalized for you: You conveniently review scuba concepts on your tablet, mobile device or computer, then go diving with us. It's quick and easy, and a good way to prepare for your next PADI course or get ready for a diving vacation. The best part is, divers who complete both the knowledge and in-water skill refresher receive a replacement certification card with a ReActivated date on it.

Any PADI certified diver who wants a refresher or pre-travel update should ReActivate. Dive shops appreciate seeing a recent ReActivate date on your certification card because it means you're ready to dive in.
To get started: Contact us at 305-743-2444 to get ReActivate Touch or ReActivate Online and start working through the scenarios. Or, download the PADI App to your tablet or mobile device (if you haven't already) and purchase ReActivate to get started immediately. We will schedule your ReActivate water skills session with our dive instructors and notify you when to be here to get wet again.

How does this program work?

The ReActivate program consists of two sections: knowledge review and in-water skills refresher. To receive a ReActivate date on a replacement certification card, the diver must complete both sections. Some divers may decide to complete only the knowledge review, but the program encourages all participants to complete both sections.
Divers complete the knowledge review material using either ReActivate Touch or ReActivate Online. ReActivate Touch is an interactive program that works on tablets and mobile devices. It can be purchased two ways – from a member of the Captain Hook's Dive Team who provides a ReActivate Touch code or directly through the PADI Library App from the appropriate App store. Divers who purchase the
Touch version on their own are required to affiliate with a PADI Dive Center or Resort...We hope you chose Captain Hook's Dive Center.
ReActivate Online is an interactive program designed for personal computers. Divers purchase the access code for ReActivate Online from a Captain Hook's Dive Team.

After completing all topics in the Touch or Online product, the diver takes the ReActivate Quick Review online as a final assessment. Upon successful completion, divers can download and print a ReActivate Certificate that includes a unique code. Our instructor, who completes the in-water skill portion with you, will enter that code while processing the diver's ReActivated certification card online.