Key West Outer Reef Trip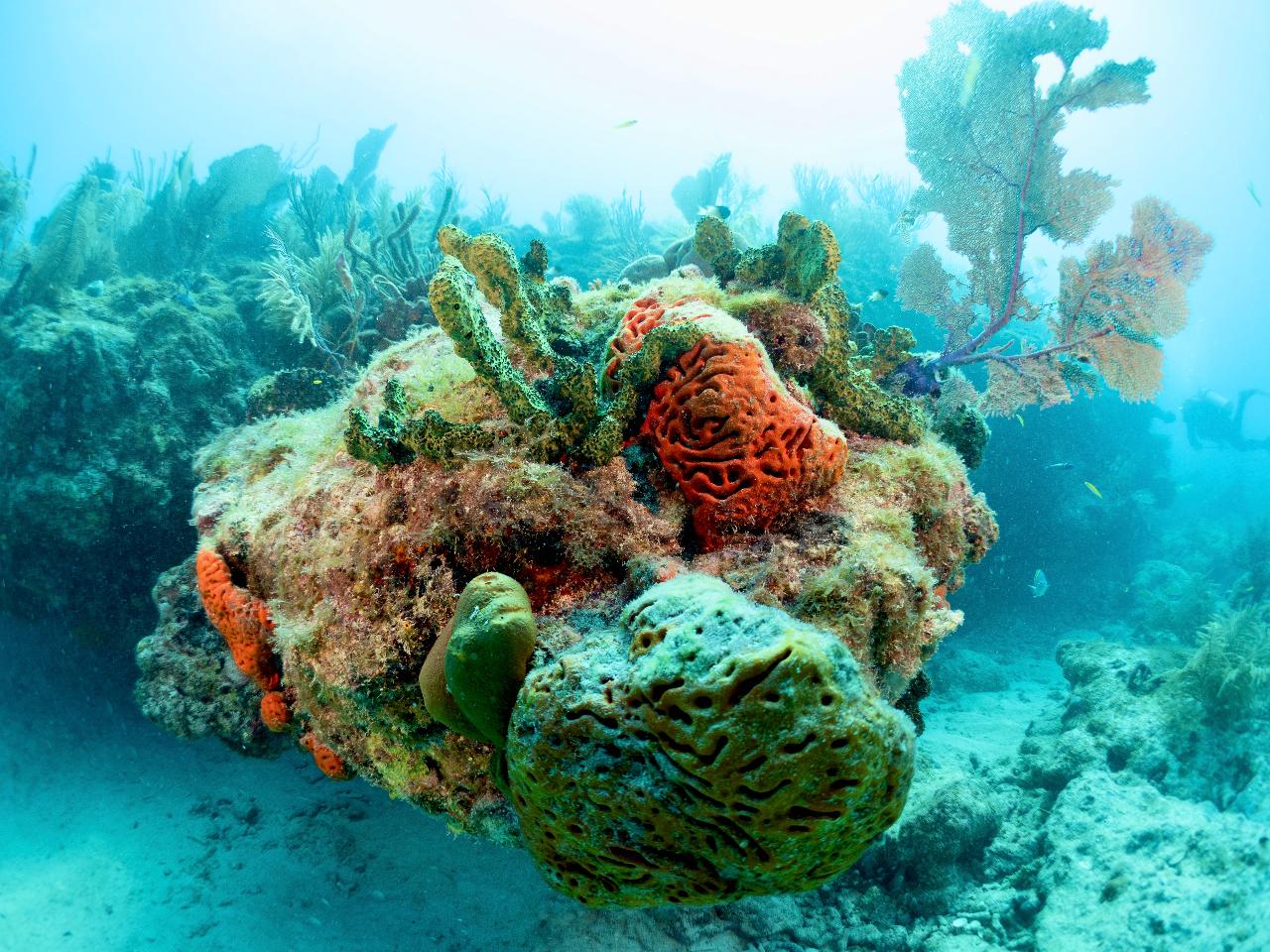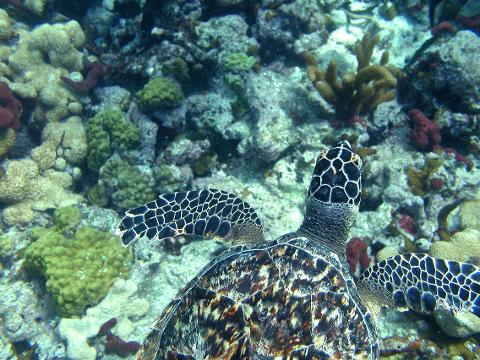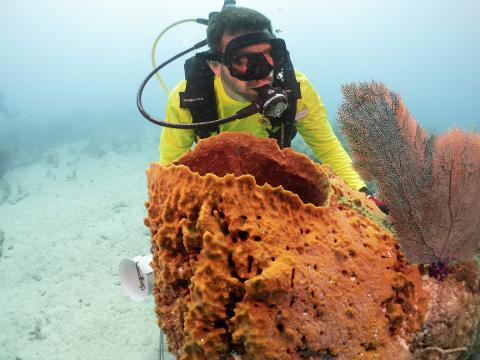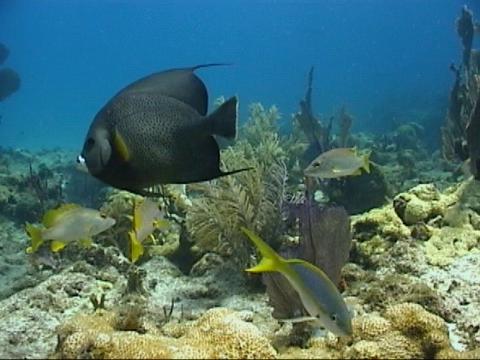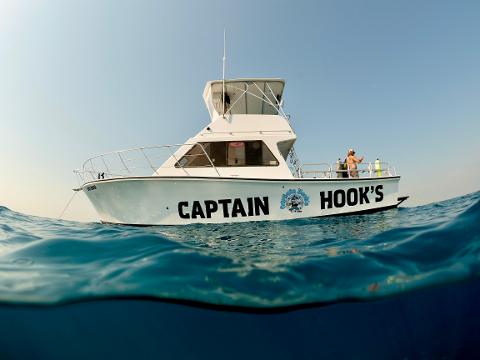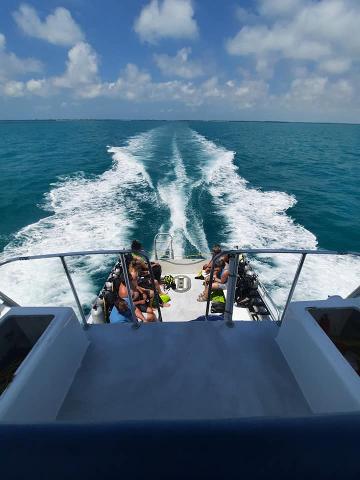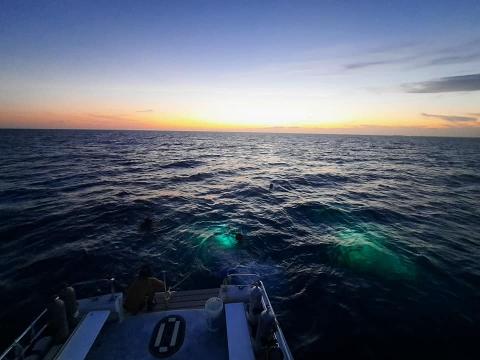 Dauer: 4 Stunden (ca.)
Ort: Key West, Florida
Produkt-Code: PDUYJC
FOR LAST MINUTE RESERVATIONS OR TRIPS NOT AVAILABLE ONLINE, PLEASE GIVE US A CALL AT 305-296-3823.
Key West Outer Reef Trip

Let's Dive!! Join Captain Hook's Dive Key West and our experienced dive team for a morning or afternoon dive in the in Key West of the Florida Keys. The range of diving available to our divers is limitless, with a number of great sites with variable depths to match your level of diving experience.
OUTER REEFS - 35 ft. to 45 ft. depth. The outer bar provides a slightly deeper dive on beautiful coral formations. These reefs offer some of the nicest corals, gorgonians and larger fish found in the Florida Keys.
We dive at two locations on each trip for one hour each. The dive locations are selected the day of the dive based on weather, wind conditions and visibility.
At Capt. Hooks Dive Key West, we provide a complimentary divemaster with each dive trip. They know the reef and the local marine residents, and they can point out the highlights on our dives. Having a divemaster in the water has helped many of our divers that have not been diving in a while to reach a higher comfort level by knowing there is someone nearby who can help. The divemaster is only there if you want to use them as a guide, it is your choice, and many of our divers explore on their own with their dive buddy.

Note: If your group has a mix of snorkelers and divers, we can accommodate everyone on our boat but you will need to select Key West Inner Reef Trip because the depth of the outer reef will make it difficult to see the marine life. Our dive boat, the Easy Diver, is specifically designed for diving/snorkeling. Having a fleet of boats in three premier locations throughout the lower keys allows us to meet most customer requests and to keep families together, even if some are diving and some are snorkeling.
Requirements
Open Water/Scuba Diver Certification
Proof of certification (Certification Card)

Schedule
Departure times: 9:00AM and 2:00PM
Duration: 4 hours (approx.)
Check-in time: Please check in 60 minutes before the departure time. (Important!)
Check-in and departure location: Check in and depart right from Capt. Hook's Dive Key West located @ 3128 N. Roosevelt Blvd., Key West, FL. Just come in and check in with our staff and they will get you the equipment you need and onboard your dive boat.
Includes
Complimentary mask, fins, snorkel and snorkel vest.
No need to bring any equipment.
If you use your own equipment, we will store it and make sure it is onboard waiting for you when you arrive.
Fresh fruit
Filtered water & ice
Free parking at the shop.
Additional Considerations

Select rental gear packages available to rent for your dive after you click the "BOOK NOW" button under the Extras.
Rent specific equipment to fill out what you need under Extras as you book your trip.
Gratuities (optional)
What To Bring
Confirmation Email
Bathing suit
Towel
Sunscreen (Reef-Safe)
Sunglasses
You may bring your own scuba equipment.

Notes
It is always a good idea to stop in to see us @ Capt. Hook's Dive Key West 3128 N. Roosevelt Blvd., Key West, FL. We love to see our adventurers before the event so we can get to know you, make friends and provide you with any detailed information about your activity.
We have a full service dive center with rental gear that can accommodate any size.

As with any activity that requires Mother Nature to cooperate, this activity may be cancelled due to wind, weather, visibility and sea conditions in which case you will be allowed to reschedule (subject to availability), receive full refund, store credit or receive credit for a future event/dive trip.
This activity needs a minimum of at least 3 divers. If the minimum is not met, the activity may be cancelled, in which case we will try to reschedule (subject to availability), receive full refund, store credit or receive credit for a future event/dive trip.
Guests cannot participate if under the influence of drugs or alcohol, or have any existing medical conditions that put them or others at risk.
Dive Preparedness
Please note: In the interest of your safety, please be aware of the following requirements.

• If it has been more than one year since your last scuba dive, you will be required to dive your first dive accompanied by one of our complementary dive guide.
• If it has been over 2 years since your last scuba dive, you will be required to take a Scuba Refresher course or Scuba Tune-Up.
Advance Purchase Recommended
Upon booking, you will receive your receipt in a email confirmation. We recommend booking in advance to ensure your space on the boat.
Booking Confirmation Info
Bring your email confirmation with you on the day of your activity, if you have booked in advance.
Cancelation Policy
We understand your travel plans may change. With that in mind, Capt. Hook's has a very simple cancellation policy: As long as you cancel outside of 24 hours there is NO charge. However, if you cancel within 24 hours or NO-SHOW the day of your class/course or trip we will be charging the full amount of the dives or 50% of the course/class. Thank you!