Enriched Air Diver Course @ Dive Key West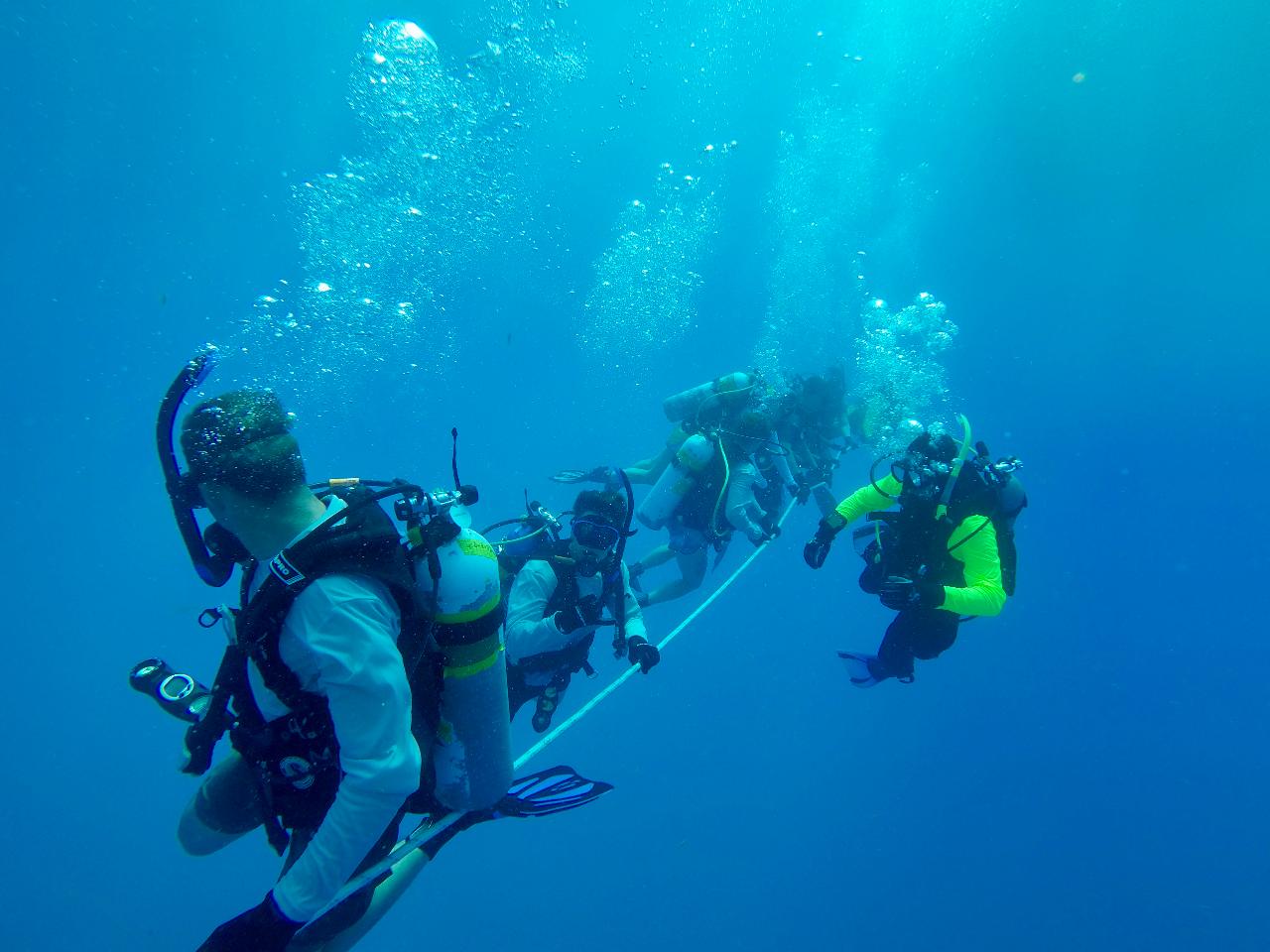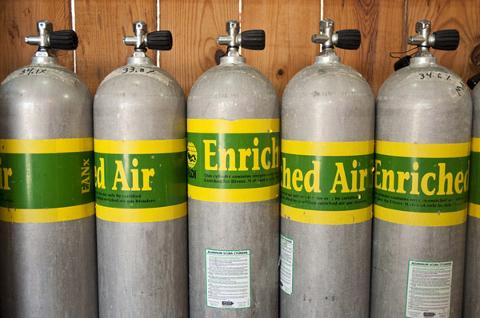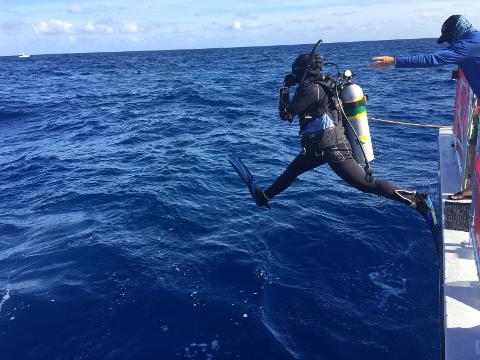 Duration: 3 Days (approx.)
Location: Marathon, FL
Product code: P0TWHU
Enriched Air Diver Course
Who should take this course?
The Enriched Air Diver course is our most popular specialty scuba course. Why? Because scuba diving with enriched air nitrox gives you more no decompression time, especially on repetitive scuba dives. If staying down longer and getting back in the water sooner sounds appealing, then don't hesitate to become an enriched air diver.
Prerequisites
12 years old or older
Open Water Diver
Medical Statement

What will you learn?
You'll learn why diving with air that has higher oxygen and lower nitrogen content gives you more bottom time, along with enriched air equipment considerations. During a practical session, and two optional (or required) scuba dives, you'll:
• Discuss managing oxygen exposure.
• Practice analyzing oxygen content in your scuba tank.
• Set your dive computer for diving with enriched air NITROX.


Enriched Air Diver Course
Your Enriched Air Diver course can be taken on-site or by E-learning. We can get you started right away. Our instructor will call you to go over your training and check with you on the method, you would like to follow. A complete itinerary will be developed for the course, dives and simulation, if that is what you have chosen.
For on-site, our instructor will review the material with you, and together you'll watch and discuss Enriched Air Diver videos. After the video and discussion, you will go through the practical session and a theoretical dive to complete the course and get your certification. This is all that is required for certification....No dives are actually required.

We do offer the option to do two open dives with enriched air with our instructor and an option to go through the set-up with an Enriched Air Pre-Dive Simulation & Air Analysis
Time to Get Started!
1. Go to the Booking Calendar and select the first day that you would like to attend the class. Be certain to select the quantity of participants that are taking the course. Complete the booking and fill out all of the information requested. You will receive an email confirmation from Capt. Hook's and a phone call from our instructor to discuss further details about the Enriched Air Diver course here at Captain Hook's.
2. Decide if you would like to take the two additional dives with an instructor. If you are, select and enter the quantity for Add-on 1: Two Open Water Dives on Enriched Air with an Instructor. There is nothing like practical experience when it comes to diving.
3. Add-on 2: Enriched Air Pre-Dive Simulation & Air Analysis If you have already taken the eLearning course, there is still no better way to ensure you understand the material than through practical experience. That is why we offer an Enriched Air Pre-Dive Simulation and Air Analysis for you to go through the proper steps of preparing for an Enriched Air Dive and actually doing the Air Analysis so you have a comfort level before you dive. This is a non-diving option.
Capt. Hook's works with 5 dive agencies. PADI, NAUI, SSI, SDI and PSS. We will try to best select the instructor and agency that will fit your needs.
Dive Preparedness
Please note: In the interest of your safety, please be aware of the following requirements.

• If it has been more than one year since your last scuba dive, you will be required to dive your first dive accompanied by one of our complementary dive guide.
• If it has been over 2 years since your last scuba dive, you will be required to take a Scuba Refresher course or Scuba Tune-Up.
Advance Purchase Recommended
Upon booking, you will receive your receipt in a email confirmation. We recommend booking in advance to ensure your space on the boat.
Booking Confirmation Info
Bring your email confirmation with you on the day of your activity, if you have booked in advance.
Cancelation Policy
We understand your travel plans may change. With that in mind, Capt. Hook's has a very simple cancellation policy: As long as you cancel outside of 24 hours there is NO charge. However, if you cancel within 24 hours or NO-SHOW the day of your class/course or trip we will be charging the full amount of the dives or 50% of the course/class. Thank you!