Fishing Charter - Captain Kevin Johnsen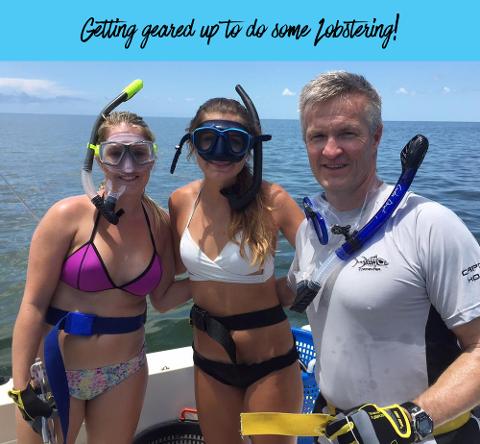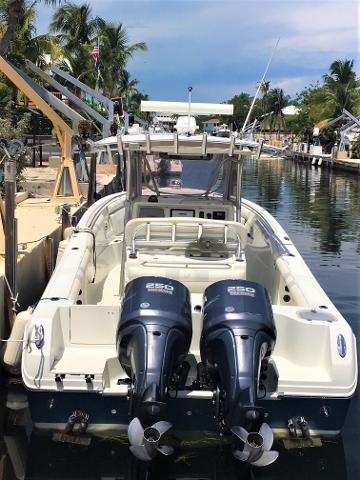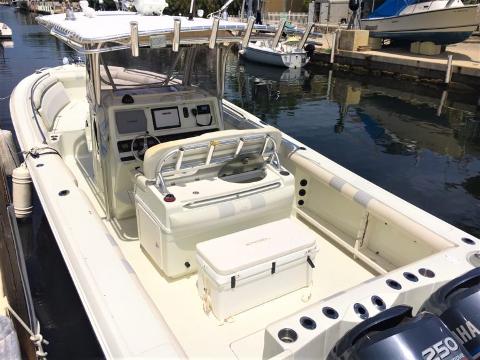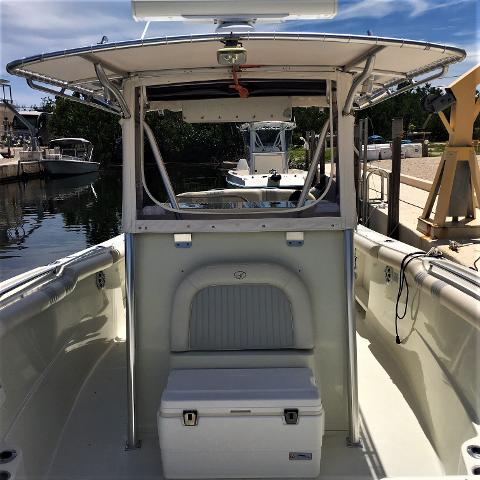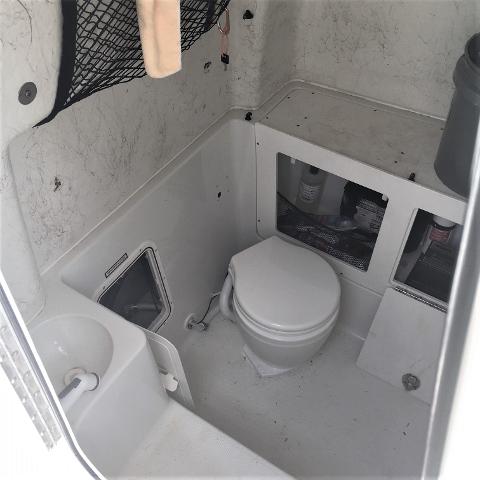 Duration: 4 Hours (approx.)
Location: Marathon, FL
Product code: P2ZSJM
Fishing Charter - Captain Kevin Johnsen
Florida Keys Reel Adventures
Boat: 31' Sailfish with Twin 300HP Suzuki 4-Strokes
Capacity: 6 maximum
Fishing Style: Family Fun Fishing & More


Capt. Kevin Johnsen is a licensed USGC Master Captain, avid diver and 28 plus year resident of Marathon and the middle Keys. Growing up on the unspoiled beaches and waters of the Florida Keys, he developed the attraction and life long bond to the ocean.
Capt. Kevin is one of the more diverse captains in the Marathon area and likes to tailor trips to meet specific needs of his customers. His fishing charters include reef, wreck and offshore, while fishing most of the game fish in the Marathon waters including designed shark and tarpon trips. He also conducts private charters for lobstering, spearfishing, sandbar events, and custom trips.
Capt. Kevin's Sailfish boat offers comfortable seating for 12, more shade, more room to move about, much more storage for personal items and the biggest plus…. a new freshwater toilet for the ladies! That means no stinky rotten egg smell coming from the toilet. This boat is ideal for all the activities Kevin offers and is set up very nicely for night fishing trips for July/August.
REEF & WRECK
Capt. Kevin offers several types of trips focusing on reef and wreck fishing including a trip that includes both fishing and snorkeling.
OFFSHORE

Offshore fishing is not a good fit for all groups. It is an advanced trip with additional customer requirements. Experience is helpful. Understanding the activity is a must, please review the Notes from the Captain below.

SPECIALTY
Shark Charter...4-hour trip into the back country islands, bridge channels or shallow reefs for an assortment of shark species. Time of year and conditions determine destination. Catch and release only.
Tarpon Charter...4-hour live bait trip in bridge channels. Early morning/late afternoon trips only. April-June only.
Night Snapper Fishing Charter...4-hour reef trip targeting the summer snapper spawn. July-September suggested
SPECIAL INSTRUCTIONS FOR BOOKING
Rates listed are for up to 4 passengers. Please add $50 each additional passenger up to 6 passengers maximum. This can be done under the "Optional extras" after you select your charter.
Notes from the Captain
The price of the trip is for 4 people includes fuel, fishing equipment, bait and chum, ice, light drinks and fish cleaning. Not included is food, sun protective clothing and gratuity. The maximum boat capacity is 6 paying customers. Please, ask lots of questions to get the custom trip you desire. These are 100% private custom trips. All trips can built to your specific needs to provide you the best possible experience. ANY trip can be customized exactly to your needs for a minimal additional cost to cover equipment and fuel. These rates are guidelines to establish a competitive base price for the most popular activities I offer.
All trips are subject to weather conditions, seasons and availability. All attempts will be made to accommodate the trips as booked, but cancellations will be made with the safety and success of the trip in mind. Please try to plan your bookings with a day or two on either side of your trip to slide your booking in the event of a weather or conditional cancellation. You are REQUIRED to make a check in call 48 hours before your scheduled trip.

Gratuity is not included, yet very appreciated. If you feel your captain has gone above and beyond a standard service, 15%-20% is common fare to compliment the custom effort provided for your enjoyment.
Fishing trips usually involve getting fish blood on your clothing to some degree. Your shoes/feet are likely to get wet at some point too. Bring a sacrificial long sleeve shirt you don't care about and a pair of flip flops are great for 90% of my trips. Fishing and fashion are not the best of friends, so leave your fancy clothes at home.
Always take motion sickness medications (Bonine or Non-drowsy Dramamine) the night before and the day of your trip. Yes, two times! There are many other alternatives available to prevent motion sickness that work differently for everyone. Do your research. Always bring sunblock, sun protective clothing, a small camera, drinks and snacks. Smiles are guaranteed!

It is mandatory that I am fully aware of all medical issues or injuries before you book a trip. I have the right to refuse any trip on the spot if I determine that there is any chance of worsening a medical issue/condition by participating in the charter. If you are sick, hungover, have any chance of worsening a medical condition or have a condition that is aggravated by being on a boat, the charter will not go out. Obesity, back surgery, blown knees, recent surgery, incontinence and vertigo are a few of many medical issues my customers have presented me after the fact. Do not come on my boat if you have major medical issues period.
Your personal GPS devices are not permitted on my boat at any time. Any attempt to copy or steal my numbers I use for my business operation is justification for the immediate end of your trip. I know my spots very well. I know who fishes them. Don't play a game that has no winner. Just don't do it.
All photos and videos taken by Kevin Johnsen's cameras are the property of Kevin Johnsen and are likely to be used for promotional or public use. By booking a charter, you are giving consent to being photographed or filmed and authorize my right to ownership and use. Any privacy issues will be respected with great sensitivity and common sense. The privacy of my customers comes before the promotion of my business and activities. Simply put, you will be aware of me taking pictures/video and I will ask you during filming for additional consent to publicly display your images out of respect and privacy.
A very small percentage of my customers write reviews of their experience with me, maybe 5% or less. I understand not every trip will be A+ because of conditions or variables beyond my control, but it is important to share with others what it was like for you. This keeps me at the top of my game and educates others on the possibilities of what I offer. I encourage all customers to write a simple TripAdvisor, Yelp or Google review that takes 5 minutes max. It is appreciated greatly by me. It is a privilege and an honor that you spend a day of your vacation with me and I take it very seriously and I give my best effort to you.
Capt. Kevin
TripAdvisor Certificate of Excellence and 2020 Traveler's Choice Award!